The International Monetary Fund warns that risks to financial stability have increased.
That's the view that IMF chief Kristalina Georgieva expressed in a speech delivered in Beijing on Sunday.
She called for continued vigilance despite moves by advanced economies to calm market stress.
The IMF managing director reiterated her view that 2023 would be another challenging year, with global growth slowing to below 3% due to scarring from the pandemic, the war in Ukraine and monetary tightening.
IMF AGAINST MAKING CRYPTO LEGAL TENDER, ISSUES ACTION PLAN
The outlook for global growth in 2024 was better, yet still below its historic average of 3.8%, and the overall outlook remained weak.
The IMF is slated to release new forecasts next month.
Georgieva said policymakers in advanced economies had responded decisively to financial stability risks in the wake of bank collapses, but continued vigilance was needed.
"So, we continue to monitor developments closely and are assessing potential implications for the global economic outlook and global financial stability," she said, adding that the IMF was paying close attention to the most vulnerable countries, and particularly low-income countries with high levels of debt.
These shocks brought back memories of the 2008-2009 financial crisis.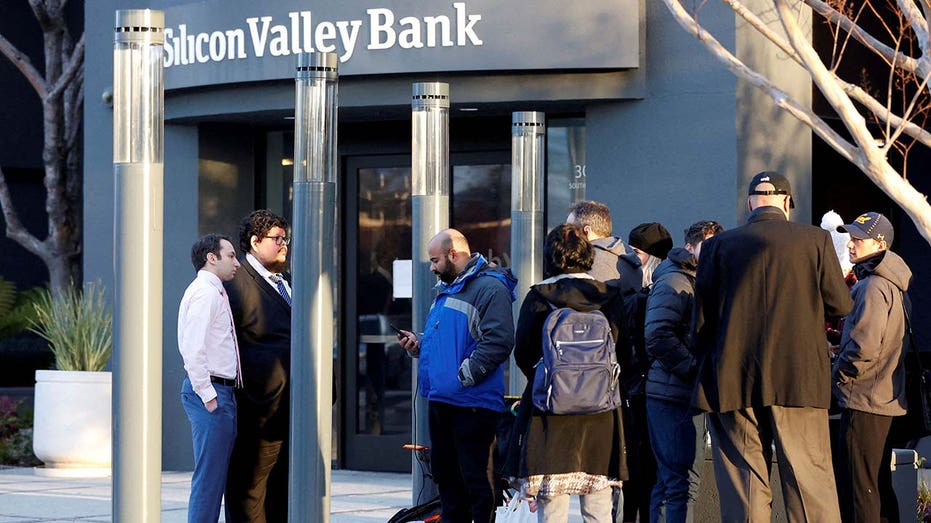 AMERICANS' FAITH IN BANKS DROPS AFTER FAILURES: POLL
The banking crisis began when the FDIC shut down Silicon Valley Bank, the nation's 17th largest, as regulators moved to protect customers as it faced a liquidity crunch following a $2 billion loss.
It became the largest bank failure since the financial crisis. 
Federal regulators also shut down New York-based Signature Bank to protect consumers and the financial system following the collapse of SVB.
Flagstar Bank, a subsidiary of New York Community Bank, bought signature's deposits.
Big U.S. banks voluntarily deposited $30 billion to stabilize First Republic Bank.
In Europe, UBS took over Credit Suisse.
FED FORGES AHEAD WITH 25 BASIS POINT INTEREST RATE INCREASE, SIGNALING RESOLVE TO BATTLE INFLATION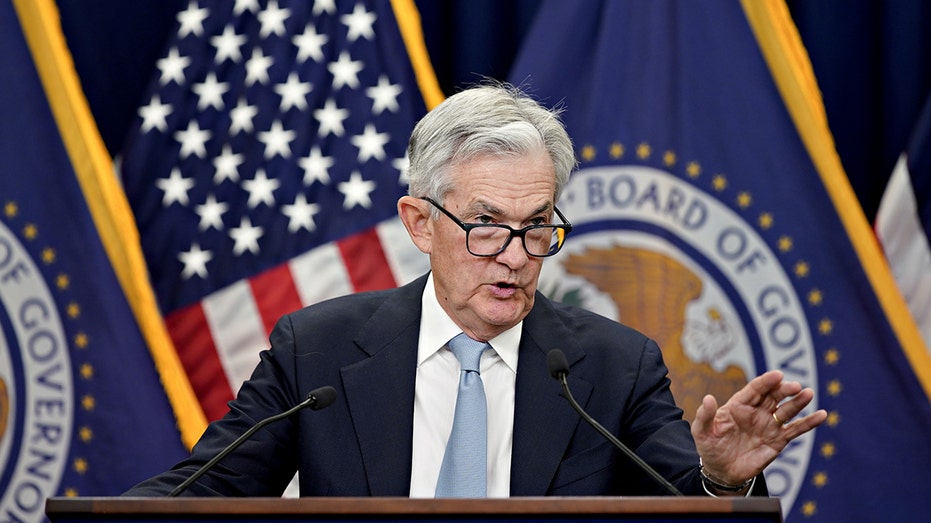 CLICK HERE TO READ MORE ON FOX BUSINESS
The Fed's restrictive monetary policy has been cited as a key culprit behind the recent bank failures.
At its latest meeting, the Federal Reserve announced another 25 basis point interest rate increase and put to rest speculation about whether the storm brewing in the U.S. banking sector would cause the central bank to ease up on its monetary policy. 
The rate hike brings the federal funds rate to a targeted range of 4.75% to 5%, the highest level in 15 years. 
Reuters contributed to this report.