According to a number of recent reports, the new
iPhone 15 series
of phones will be coming without traditional… 
buttons
. And while, at first glance, this does sound like an outlandish "Apple" idea, it might just turn out to be the start of a new era in the way users interact with their iPhone!
Although what Apple is about to do might seem totallynovel, in reality the first phone that went button-less was released all the way back in 2018. Tech nerds like me and you might already know the brand and name – of course, that's the HTC U12+.
But It's now been nearly five years since the first and last attempt at a button-less smartphone, which is why it's truly exciting to see what The Apple can and will do with the iPhone 15 (and without buttons). Considering Cupertino's virtually limitless R&D budget, engineering expertise, and "think different" attitude, Tim Cook & Co might just pull it off…
However, what might come as a surprise is that the new "buttons" on iPhone 15 will likely be hiding not one or two tricks that I'd like to talk about right now. Call it an analysis, an educated guess, or a prediction, but it seems to me the 2023 Apple flagship might turn out to be the biggest shift in the way we use iPhone since the 2017 iPhone X (read: the whole Face ID and gesture navigation thing).
Let's see why…
3D Touch to make unexpected comeback on iPhone 15 without buttons; is this Apple's crazy plan that could change the way you use iPhone?
Although it looks pretty normal, the HTC U12+ is the first phone with haptic buttons!
Before we discuss the way Apple might choose to utilize the power of the new "buttons" in iPhone 15, let's explain how the tech is expected to work… 
To put things into perspective, we can take a look at existing devices that have used similar tech – one of them is the aforementioned
HTC U12+
from 2018, and the other is the 2017
Google Pixel 2
.
An important distinction to make here is that the HTC U12+ had both pressure-sensitive volume and power buttons as well as EdgeSense, which gave the phone's frame the ability to sense how hard you squeeze it. The Pixel 2, on the other hand, had regular buttons but did include ActiveEdge, which (you guessed it) meant you could squeeze the phone to perform an action – just like the HTC.
The sensor consists of a flexible printed circuit board wrapped around both sides of a line of steel chunks, with strain gauges bridging the gaps between the metal bits. As you squeeze (the Pixel 2's frame), the outer row of gauges should be shortened, while the inner row is lengthened. This gives the Pixel software a larger absolute deflection to detect and measure to trigger the feature.
iFixit explains Edge Sense on a more technical level
The iPhone 15's "fake buttons" should be a combination of the iPhone 7 home button and the AirPods stem sensors
But what we want to focus on here is the "buttons" on the new iPhone, which are likely to use tech that Apple's already used before. And wehether we're talking about the MacBook's trackpad that isn't really a surface you can press but instead sends vibration feedback, or the iPhone 7's home button which also vibrates to make you feel like you're pressing it, Cupertino has tons of experience in making "fake buttons".
I happen to own both a MacBook Air and an iPhone 8. In case you haven't experienced this side of Apple's hardware, I can reassure you that both the trackpad on the MacBook as well as the iPhone 8's home button feel exactly like… buttons.
So, it's almost certain that the iPhone 15 will be using similar tech in order to trick you into thinking you're interacting with real buttons. But that being said, another possibility hiding in plain sight is that Apple could be looking to give iPhone 15 similar functionality to that of your
AirPods Pro
!
In addition to controlling audio from the apps you use with AirPods, the stems on AirPods Pro have Force Sensors, which (you guessed it) work and feel like buttons, letting you press/swipe on them to do things like pause and resume playback, skip tracks, answer calls, and talk to Siri.
Again, this is my own take on how things might go down, and although I don't expect Apple to literally glue an AirPod stem onto the iPhone 15, it's highly likely that Cupertino will want to make the pressure-sensitive "buttons" morespecial and go beyond simple power/volume controls.
New pressure-sensitive buttons on iPhone 15 could unlock a ton of new features and ways of interacting with iPhone (if Apple says so)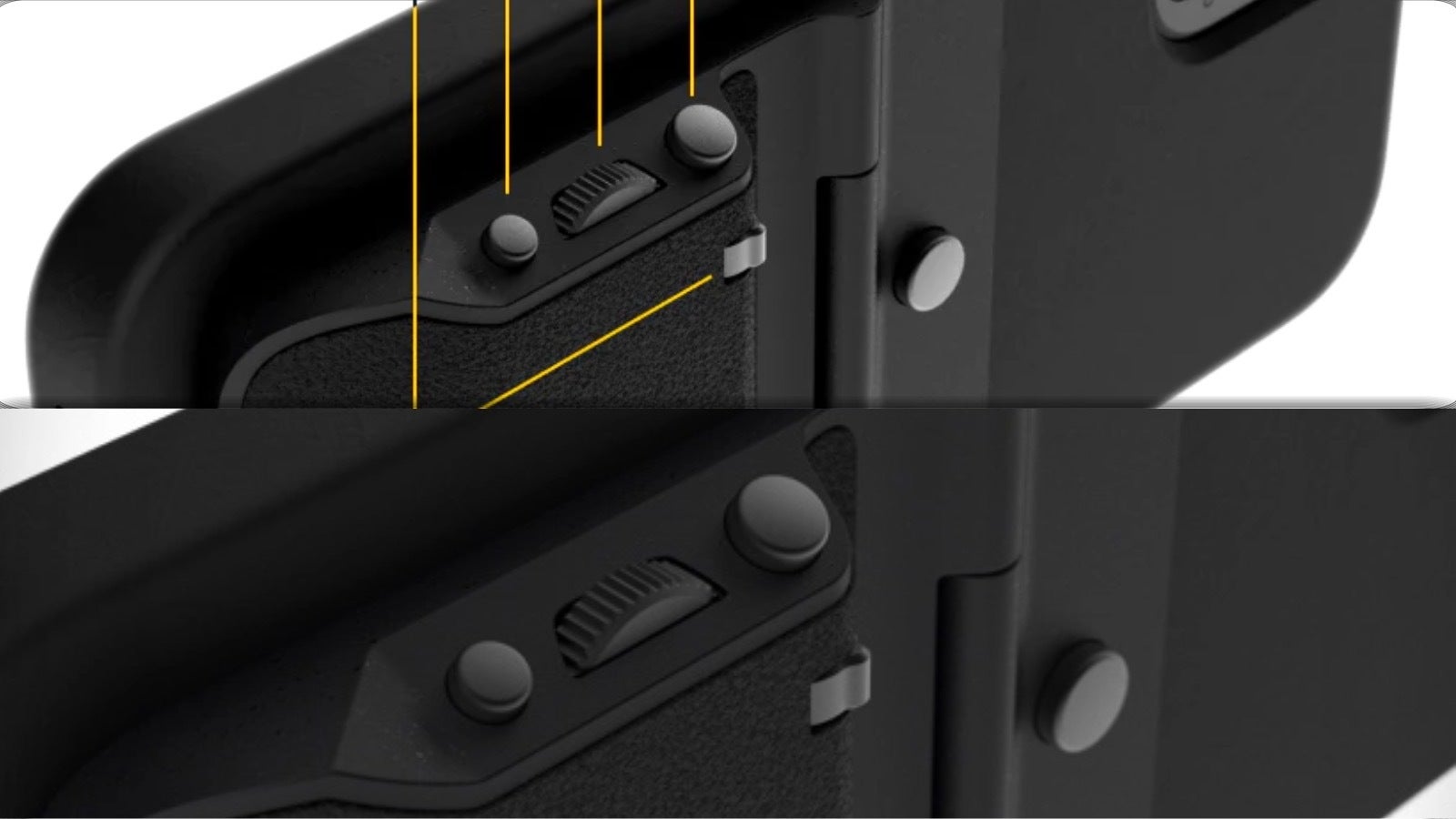 They won't look anything like what you see here, but the new fake buttons on iPhone 15 might let you operate the phone like a real… camera. If Apple wants to make that happen, of course.
So, with all that being said, and considering the iPhone 15's new "buttons" will be similar to those of the HTC U12+, here is a quick list of features Apple might/could make possible thanks to the new pressure-sensitive tech that's expected to give the new buttons the power of sensing how hard you press them…
Play/pause/skip music and adjust volume via the pressure-sensitive "buttons" (similar to how you do it on AirPods Pro)
New pressure-sensitive buttons could finally make launching the camera without unlocking iPhone possible; no more missed photos (fingers crossed)
If Apple says so, you might be able to use the new pressure-sensitive buttons as a two-stage shutter key (as they should be able to recognize different levels of pressure), or even analog zoom for taking photos/videos, where you can hold down/swipe on the buttons to zoom in and out while holding the phone with one hand
Trigger Reachability (the iPhone's one-handed mode); currently done by swiping down on the home bar on the bottom of the iPhone's screen (if enabled)
Launch Siri – currently done by holding down the power button, which is a feature I've turned off on my iPhone, as I tend to trigger it accidentally
Multiple Apple Pay options depending on your input (short press, long press, double, triple press, etc.)
Physical triggers in games – although this would prove tricky due to the iPhone's button placement (unless Apple plans to move things around or add an Edge Sense panel, similar to that of the HTC U12+/Pixel 2)
If "quick actions" are part of Apple's plan for the iPhone 15's buttons, those
different

actions could be performed slightly

differently

The technology would likely have the ability to sense both presses and taps, but also (potentially) recognize swipes (like the iPhone 8's home button, the MacBook's trackpad, the AirPods' stem), which could open the doors to dozens of new ways of interacting with iPhone 15. It's also likely that Apple will let users choose how hard they press the buttons and for how long.I would imagine the new buttons could make it so that you are able to perform different actions based on the app you are in. For example, when in music streaming apps, the buttons could act as your standard media controls (plus play/pause/skip), but offer a completely different set of functions when you're in the camera app.

Although the leaks we have seen so far don't point towards a pressure-sensitive frame on iPhone 15, I wouldn't write this possibility off. If Apple was to implement something similar (we talked about it in the beginning of the story), this could let you squeeze your iPhone to perform even more actions. How likely is it that Apple will make this happen? Probably on the lower end of the spectrum.
By removing traditional buttons, Apple could make iPhone waterproof (but risks making it less reliable); Cupertino misses perfect opportunity to bring back Touch ID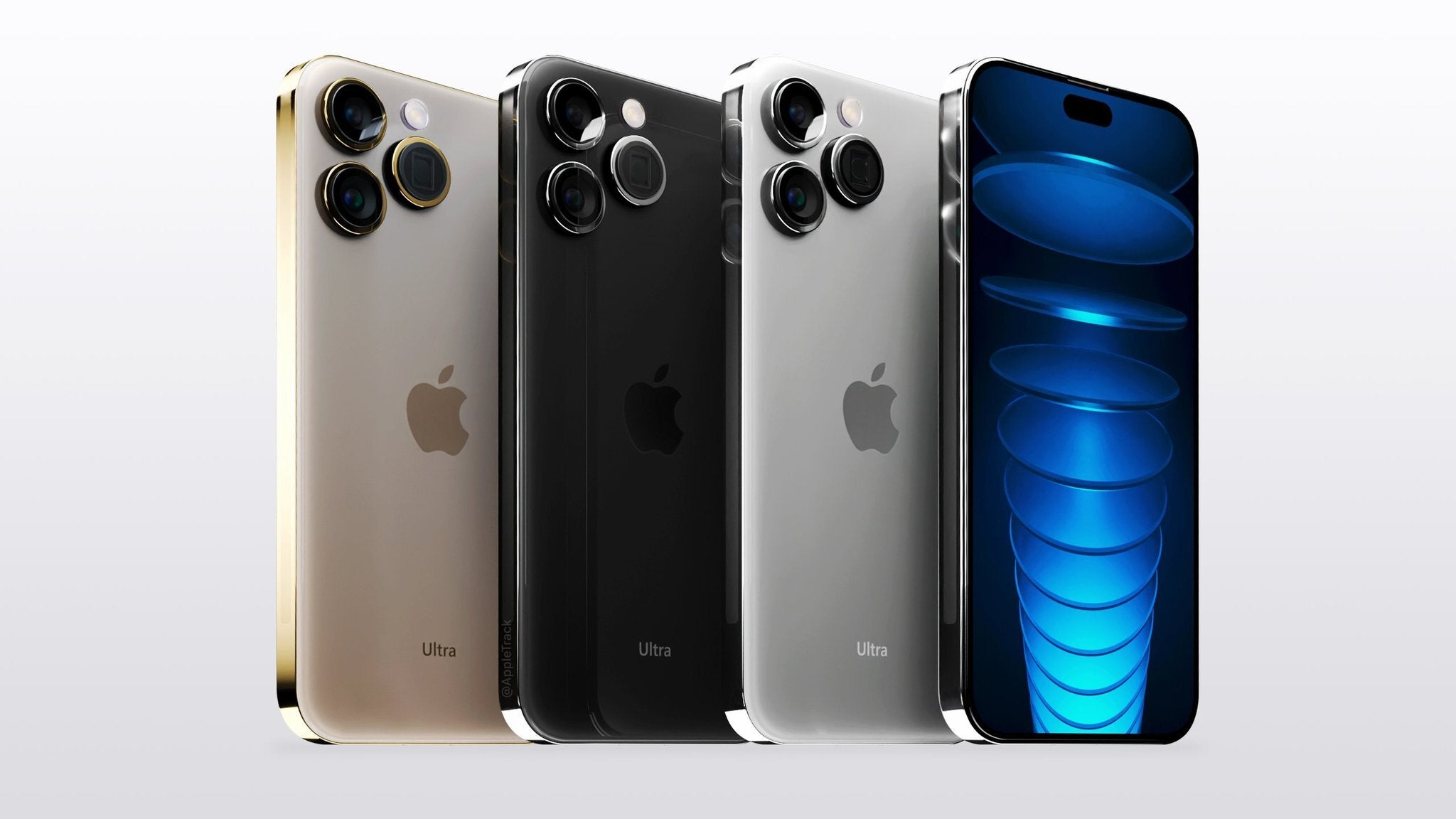 Give some, take some.
Although this new tech sounds exciting, you know buton-less buttons can be tricky to use because HTC has a whole instructions page on its website dedicated to helping HTC U12+ users learn how to deal with them.
In fact, virtually all HTC U12+ reviews from 2018 (including
our own
), said the HTC U12+'s "buttons" were often very hard to use and unreliable, which raises the question whether Apple is confident enough in its implementation to bring the new button style to millions of iPhone users around the world.
Android's 5 year-old button-less phone, the HTC U12+ had weak vibration feedback and often missed to register presses
How would you turn on your iPhone 15 or take a screenshot? Haptic buttons need power to work; HTC solved this by making sure the duration of your press determined the action
A buttonless iPhone 15 might be more water-resistant (which is a nice benefit) but harder to repair due to the technical aspect of the new buttons
But all things considered, I still believe Cupertino's willingness to take a risk has a good chance of paying off. As I alluded in the beginning, Tim Cook & Co are working with virtually limitless resources and some of the world's brightest engineers. Therefore, five years after the first phone with no buttons, iPhone 15 has a real shot at pulling it off properly.
Oh, by the way, although adding it to the power button of the iPhone 15 would've been easier than ever, it's very (and I mean very very) unlikely Apple will bring back Touch ID. Such a missed opportunity, right?