Star Fox Armada revealed as cancelled internal Retro Studios pitch for Wii U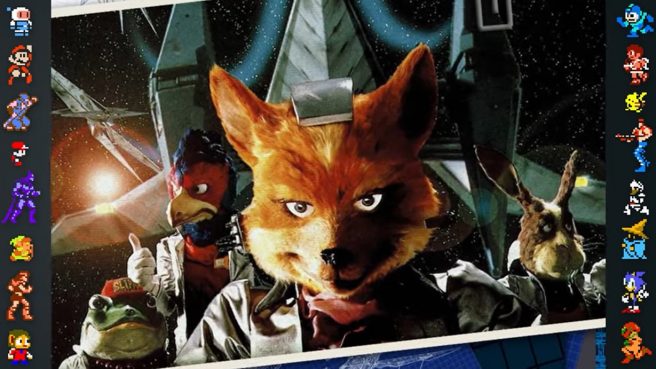 Did You Know Gaming has uncovered Star Fox Armada, something that was once pitched internally for Wii U by former Retro Studios artist Eric Kozlowsky.
Kozlowsky shared information about what was planned while speaking with the outlet. He pitched the project (via a 12-page document) within the studio in 2013, but leadership quickly passed on it.
Here are some of the more notable points:
– Art style would have been like the puppet aesthetic seen in the series' early promo images
– Would have continued where Star Fox 64 ended in terms of story and gameplay
– Fox would never get out of his ship
– Following the defeat of Andross, general Pepper realizes that Corneria and the Lylat System need to be rebuilt
– War with Andross left the Cornerian government with a lack of resources needed to rebuild the military and civilian sectors
– Pepper hires Star Fox, and their mission is to search nearby systems for allies and resources
– Fox and his crew will discover a threat even more imposing than Andross
– Intended to combine classic Star Fox 64 gameplay with new open world and multiplayer mechanics
– Single-player would have players taking on missions aboard the Great Fox and travel to planets, sectors, installations, and asteroid belts to complete them
– Earn money that can be given to Corneria, upgrade your ships, or buy new ones like the Land Master tank and Blue Marine submarine
– Choose how many resources to send back to aid in Corneria's reconstruction and how much to keep for yourself
– Optional side quest missions planned that would lean into the more mercenary angle
– Less linear and more of a mission-based structure
– Fox can walk around the various decks in what amounts to an interactive menu
– GamePad would emulate a ship's control panel with info about current mission, which parts damaged by enemy damage
– For co-op, player 1 would use a Wii Remote and nunchuck while player 2 would use the GamePad to be the ship's gunner with a 360 degree view, repair and control shields
– Could play online with a friend or a group to complete missions in multiple ships
– Battle mode planned with dogfights
– "Armada" name comes into play since it encourages you to build up your own squadron
– Could design your own anthropomorphic characters
– Game would have other online players dropping down on you like with Star Wolf showing up in Star Fox 64, but this was optional
– DLC intended with new ships, missions, planets over time
You can check out the full video from Did You Know Gaming on Star Fox Armada below.
These weren't the only internal Retro Studios pitches that never saw the light of day. You can read about other ideas that had similar fates here and here – Metroid Tactics and Heroes of Hyrule.
Related