Show Your Support: This site is primarily supported by advertisements. Ads are what have allowed this site to be maintained on a daily basis for the past 18+ years. We do our best to ensure only clean, relevant ads are shown, when any nasty ads are detected, we work to remove them ASAP. If you would like to view the site without ads while still supporting our work, please consider our ad-free Phoronix Premium.
While Linux 6.3 adds AMD P-State EPP as the "Energy Performance Preference" mode for enhancing the power/performance on recent Ryzen and EPYC systems on Linux, with Linux 6.4 the P-State Guided Autonomous Mode is coming to round out AMD's current CPU frequency scaling driver efforts.
Back in December AMD posted the amd_pstate patches for Guided Autonomous Mode where the operating system scaling governor specifies the minimum and maximum frequencies / performance levels through special registers and then leaves it to the platform firmware to autonomously select an operating frequency within that specified range. This complements the original "passive" mode of AMD's P-State Linux driver and the fully-autonomous EPP mode added in Linux 6.3.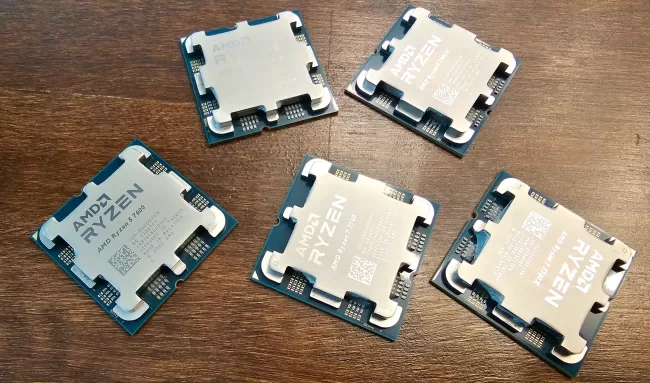 AMD has found this P-State Guided Autonomous Mode to work extremely well for their EPYC server platforms while it will work with other AMD systems too having the firmware support. These AMD P-State additions should help enhance the performance-per-Watt / power efficiency and also address some corner cases where the long-standing ACPI CPUFreq driver at times have worked out better than the AMD P-State driver over the past year and a half.
Linux power management maintainer Rafael Wysocki on Friday pulled in the Guided Autonomous Mode patches into linux-pm.git's bleeding-edge branch and indicated his plan on the mailing list for having these patches be part of the Linux 6.4 kernel.
More details on the AMD Guided Autonomous Mode functionality via this documentation patch. On supported Zen 2 and newer systems the Guided Autonomous Mode on Linux 6.4+ (or otherwise a patched kernel) can be enabled with the amd_pstate=guided kernel option.
I recently finished up some AMD P-State EPP comparison benchmarks on 4th Gen EPYC and should have those Linux 6.3 benchmarks posted next week. I'll be conducting some AMD P-State Guided Autonomous Mode benchmarks soon as well.